Financial Domination on NiteFlirt - Your first 3 minutes are free, but the rest SO isn't~
Featured on this site are Women who specialize in financial domination and money fetishes. Does the thought of surrendering your finances to intelligent and attractive women turn you on? Men can be so easy to manipulate and abuse, and these Money Dommes enjoy exploiting submissive men for their own sadistic pleasure and monetary gain. Have you ever had a crush on a Woman who played with your head and simply used you for your money? Maybe you did her all kinds of favors, knowing she was kissing other men. But she never let you touch her, did she? Even though you gave her all the money you could. Even though you bought her the expensive jewelry she wanted, ran errands for her, did chores for her. She just wasn't interested in you as a lover or a boyfriend.
So you developed a fetish for being used. You became accustomed to touching yourself at home, looking at a photo of her in the pantyhose and dress that you bought her. Knowing that she was at her lover's house, probably in his bed. The muscular one, whom she said is very well-endowed. You couldn't help but thinking how inadequate you are in comparison. Even if you had a better body, you just wouldn't be any good in bed. You came to realize that the only way you could ever please a woman is by being, well... a slave. Doing what she asks, no matter what the cost. And taking any abuse she wishes to dish out to you, whether it be physical or mental. Any attention from her is a gift.
So here you are now, on this financial domination website, desperately craving some attention from a heartless and greedy Domina. Women who live lives of luxury and decadence at the expense of weak and horny fools who will never escape this endless and vicious cycle. We make no apologies for who we are. In fact, we know we are entitled to this place we have in the lives of hundreds of adoring submissives. We are here to be worshipped and served, and you are here to do our every bidding.
---

Financial Domination by Goddess Lycia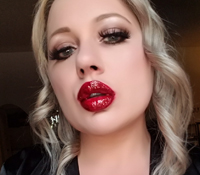 "The reason I engage in financial fetishes is because they are HOT. It's baffling to me why some submissives aren't able to see that. Capitalism is modern day society's religion. It's what we all build our lives around, whether we want to or not. Our whole existence is about working and making money so that we can buy things. Some of the things we buy are necessary, like food, housing, and transportation. Other stuff we buy is purely for fun and entertainment. But the bottom line is that money is something we all want and need. It is of great importance to anyone living on this planet, and therefore giving the money you earn to a woman you admire, simply because you admire her, is the ultimate submission, the ultimate sacrifice, and the ultimate gift." ~ Goddess Lycia
View Goddess Lycia's financial domination listing here.

Financial Domination by Mz Devon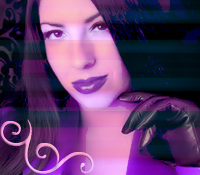 "Confession - I love when you try to hold yourself back to not pay. I really get giddy over it... because I know, you will CAVE for me. So when you sit and stew in that never ending battle with what your "good sense" is telling you for those few minutes in between paying... Know that it's foreplay for me, and stalling the process just turns me on. Either way... you're fucked, you just choose how fast it happens." ~ Mz Devon
View Mz Devon's financial domination listing here.

Financial Domination by Capitalistic Blonde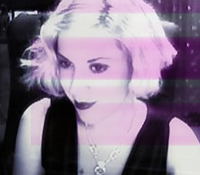 "Being the ULTIMATE CAPITALISTIC BLONDE, it comes naturally to ME to have you beneath Me & to use you as My wallet! I KNOW the power I have OVER YOU. All I have to do is flash My green eyes, snap My pretty fingers, and I've got you wrapped around My little pinky just like one of My platinum blonde tresses." ~Capitalistic Blonde
View Capitalistic Blonde's financial domination listing here.

Financial Domination by Princess Shimmy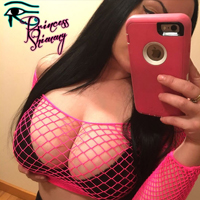 View Princess Shimmy's financial domination listing here.


Financial Domination by Lady Lana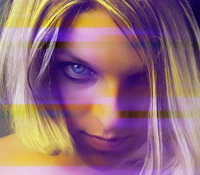 "There is absolutely nothing extraordinary for Me in having your wallet, your life at My disposal. It is only natural. You give, I take. It is just the means, not the end. It is the means for Me to control you, to deprave you, to drain you, to sedate your lifestyle to the stage that I set, to complicate your life, to manipulate it. You are my experiment, just to see how far you will go to please Me, how much you are willing to give." ~Lady Lana
View Lady Lana's financial domination listing here.

Financial Domination by Goddess Greed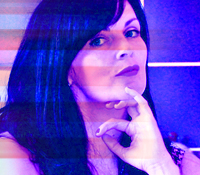 "I am The only person that will ever give your life any meaning, that will turn you from being an insignificant loser, into a more useful worm....guiding you to a more satisfying life, of pleasing ME. From now on I do your thinking... because let's face it, youre not very good at that are you. You've been a selfish worm for far too long now. It's time you learned that pleasing Me is your job. Worshipping Me is the only thing you're good for...." ~Goddess Greed
View Goddess Greed's financial domination listing here.

Financial Domination by Mistress Lilyan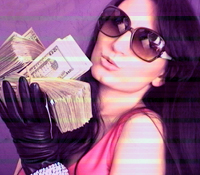 View Mistress Lilyan's financial domination listing here.

Financial Domination by Mira Stern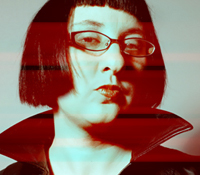 "Some of you are in love with me. To gift and sacrifice and lavish is the ultimate no-brainer in this case. And you will do it. Others are fascinated – the way that money fascinates me, perhaps. In everything we know about the economy you give me money and I give you something back. In MY economy you give me money and I remain indifferent. Above your money, above the idea that we must now be in some kind of a mutual contract, above the notion that you deserve return on investment. Absurd? Absolutely. Just how deep will you go for me?" ~Mira Stern
View Mira Stern's financial domination listing here.

---